How I Made a Choice: Where to Study and Work?
1. Knocking Out My Other Cities of Interest
2. The Big City
3. The Type of Impact I Want to Make
4. Networking
5. Family
1. Knocking Out My Other Cities of Interest
I feel as though my peers associate a certain prestige to being international: landing internships, jobs, and experiences abroad. It is tempting to go abroad just because many of us can afford it now, and it makes for hella awesome Instragram pics. I had to work hard not to be swayed to search internationally for opportunities (at least for now).
As I also mentioned in the blurb, I lived abroad in France (exchange) and Germany (study abroad and internship) during my undergraduate studies at McGill. After France, I realized I did not want to live my life exclusively in French and what draws me to the French language is the culture that Quebec drags into the language. I always felt that in France I was the Canadian, the Quebecer, the outsider and we could debate for hours the differences in our ways of speaking and thinking.
I have considered long and hard studying and then working in Germany as it is a leader in environmental progress, my domain of study. Germany, because it is experiencing a population decline, has many incentives to attract international intelligentsia to their universities with free tuition, English programmes, etc. It would be quite strategic for me to get the free education and have a plethora of job opportunities in the greatest economy of the EU by moving there. Little did I know, Germans tend to be as protective about their language as the Quebecois are in professional situations. Though I loved learning German, I knew that I could never write well enough or speak well enough to be considered one of their own, which would impede me from climbing the ranks career-wise.
Living abroad was amazing. Immersing myself into a different culture made me realize what makes our culture our own, what they do different (better or not so better), and where we can learn from other nations. Going somewhere where I knew no one pushed me outside of my comfort zone. I had never lived on my own before. I explored more, talked to more strangers, and really started to figure my stuff out. It was great as an experience, but I want to stay here because, in Canada, I do not have to represent my nation; I am not the migrant that fits or does not fit the stereotypes of my nation. I am never an outsider, particularly in Quebec. I do not have culture shock and fight for visas, residence permits or others; I am at home. We are in a developed country with plenty of opportunities right here.
2. The Big City
I was lucky enough to be born in a big city. I know many people decide to explore outside the confines of their hometowns because opportunities are limited. This being said, Toronto, Calgary, and Vancouver are also Canadian metropolitans. So why Montreal?
3. The Type of Impact I Want to Make
As a sustainability enthusiast, I have realized the political implications of such a role. Very little of the environmental issues ride on the lack of technology, it is the lack of political will to implement technology and policy to integrate solutions to the problem in our modern societies. There are several political orders that can have an impact. It can be as broad as the United Nations' international impact and as narrow as a municipal government's local impact. I am not experienced enough to be a UN leader, nor do I know that I want to be one. What I do know is that I know Montreal. I know its climate, its culture, its issues, and its complexities. I would never feel comfortable enough to walk into Vancouver saying "This is what your city needs," knowing nearly nothing about its demographics and the way it functions. If my goal is to influence environmental politics, my best shot is focusing on my most explored city. I want to work on/in Montreal, possibly Quebec and Canada with time, and who knows about the world later.
There is also something enchanting and satisfying about being able to make a change in a city where you've grown up. We've all made a list (mental or physical) about the things that seem to work and not work so much in our city and would love to see it grow (at least I would). Changing the place where I come from and where my family and friends live for the better, that's the dream.
4. Networking
As mentioned above, the scope of my "wanted impact" is municipal: Montreal. I could look for degrees or jobs in policy, environment and sustainability for sure in Vancouver, Toronto and probably Ottawa, but the position is only part of the value of a job. Another important consideration is the network, the people with whom I will come in contact while I occupy my positions. If I were a techy, then upgrading from IBM in Montreal to Facebook in San Fran would be greatly beneficial for networking and acquiring higher ranking jobs, but I want to associate with Montreal and Quebec organisations and leaders to make my way through the regional political domain.
Also, having family, friends, and teachers already in my city creates a base network. Up until today, I have landed all my jobs in Montreal through a contact, particularly family.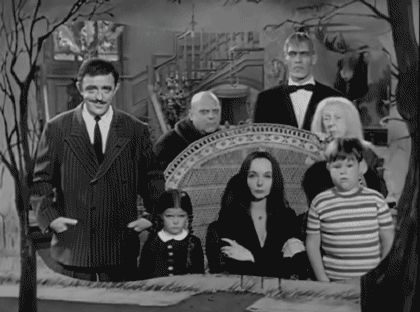 5. Family
Family is, of course, way more valuable than for networking purposes. No one else loves you unconditionally. I know I am starting to sound corny, but hear me out. Without a doubt, everyone I know says that they could no longer stand their family at the end of high school and could not wait to move out for university. It is those same people that have never missed their parents and loved and appreciated them more. My mom berates me when I am rude saying that I am discounting the fact that she dedicated the last 25 years of her life raising her children. Some parents love independence from their children, but for mine, my brother and I are their life. I want to stay close for their support and to support them.
I am also lucky that my father's half of the family all lives in Montreal and my mother's half, mostly in Canada. I do not want to be the one that is too busy or too poor to come visit for Christmas or a wedding or even a funeral. You know that FOMO (fear of missing out) that you get when you're not next to your phone? Well I have FOMO with my family and want to spend as many celebrations together as possible!
I also cannot forget the boyfriend consideration. As much as it impedes on my "strong independent woman" image, my boyfriend is one of the determining factors in my decisions. He is currently pursuing a Master's degree in Montreal. Knowing that he will be staying here solidifies my determination to stay put. My mother has moved from Vancouver to Montreal in part to stay with my father, despite the struggle with French. My cousin was drawn to Austria in part to be with her now-husband, despite the culture shock and the long distances between her and her family. A significant other is not negligible. It should not, in my opinion, be the stand alone reason to decide where to live, but it matters.
So there you have it, Montreal is for me! I regret that my post is so long. I hope that I have helped someone to find the factors most important to them for a career or school location choice.