Grades Matter, but Experience Matters More
Why does it seem that being successful at school means employers will be lining up at our doors to hire us when we graduate? It's not true! If we have no job experience, we are at the bottom of the hiring pool behind candidates who have already been part of the work force for several years. Retrospectively, if I had worked hard at finding unpaid or even paid experience in my field, instead of just focusing on excelling in the classroom during my studies, I feel as if I would have been better equipped for the job search now.
Mostly what I had done during my academic career is study hard. I prioritised school work and success in my classes over participating in extra-curricular activities or taking part in volunteer opportunities. It seemed like the right thing! I thought achieving good grades would grant me certain privileges. At the early stages of my job hunt, I let myself get picky about the positions I want and the salary I should get, based on my performance in school.  If I decided to continue into academics, I am sure my grades would help me make a case for being a hard working individual. However, I do not want to do research, I want to work outside of academia. I want to be on the ground working to inspire change and work hard at building social relations, communications, and expertise in project management or in politics… you know, the practical stuff. But it appears that, given what I want to do, I do not have the privilege to choose where I can work or what salary I will receive, I HAVE NO (real) PROFESSIONAL EXPERIENCE, just a handful of grades.
Don't get me wrong, school grades have been advantageous for me in many other circumstances. I have been accepted to the schools that I have wanted to attend, teachers have been open to giving me opportunities and letters of recommendation, applying to student internships and exchanges has been easier, and I have received a few scholarships to help me out along the way. Having worked hard and spent time learning deeply the information and skills that my programme has had to offer me is definitely not a waste. But, given all the emphasis put on grades, especially in a competitive environment like McGill, it's just not the ace in the hole that I thought it would be.
I made this realisation two months into the job hunt and now I am going to change my approach. A Bachelor's degree, regardless of good grades or not, is not enough to fight for employment in the difficult post-2008 recession economy. I am no longer just applying online, especially after discovering I am not alone in my experience; this online article describes the widespread difficulty of newly graduated students to integrate into the "stable" job market: http://www.cbc.ca/news/business/millennial-jobs-education-1.4009295 .
I have begun to volunteer in my field, going to career fairs and making contacts, setting up information sessions with people working in sustainability and environment to discover and better understand the job market, and to apply to odd jobs to at least pay rent.
But, if I could do it all again, this is what I would have done differently during my academic career to land me in a better position today: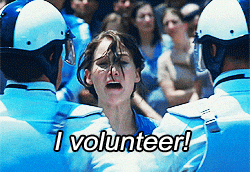 Volunteer in what I love and discover what I love through volunteering
My friend, Tony, has told me, "everyone wants your time if it's for free." During his Bachelor's degree, he wanted to work at the hospital and do research but, he had gotten ignored and rejected based on grades. Yet he still persisted. He started by volunteering at the hospital ward and kept his eye out for other openings. After 2 years at the ward, Tony approached the departmental administrators in the McGill oncology department and was introduced to a professor who gladly offered him an unpaid position in cancer research based solely on the fact that he had seen him around the hospital. This position turned into a paid research position, and now, a paid master's position.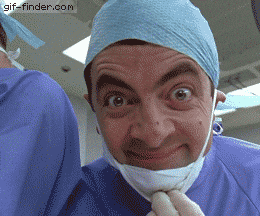 During the majority of my studies, I lived at home with no living costs, spoke English and French and I could have easily volunteered in anything sustainability-related in Montreal! The field has no money and needs volunteers. In the last couple of weeks, I gave up on solely applying to paid work positions, as I mentioned, and I started volunteering at the Eco-quartiers, ENvironnement JEUnesse, Campus Crops, and Santropol, while still looking for anywhere else that will take me. However, now my financial situation is more precarious because I live the independent apartment life and so, I hope others take the opportunities earlier; when they are comfortably supported by student loans or parents.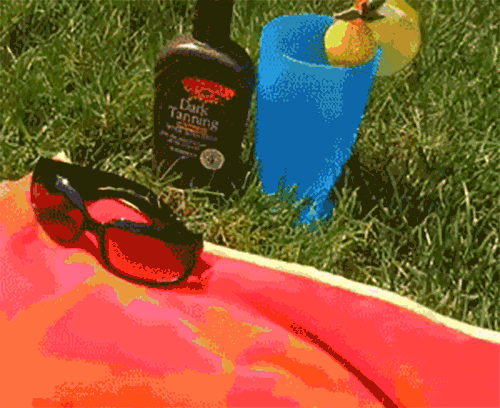 Never waste a summer
Whilst searching now, I have seen so many available internships for students to build skills. The positions even offer a higher than minimum wage. The city of Montreal has a portal full of positions in all fields available to returning students! I have experienced more than one summer just lounging and/or doing customer service jobs since high school, when I should have found something in my field (especially considering that I knew I wanted to work in sustainability since I was 12 years old). All summers can be highly capitalised on for experience and extra pocket money.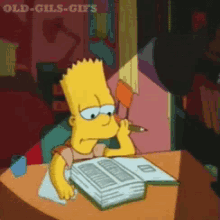 Live life during school
I lived in a bubble in which I did not consider life during university as "real" life. I did not go to protests or start any personal projects. I didn't set up my own compost or try to go waste free. Getting good grades is all that mattered and, at that time, the real world could wait until I graduated. But, there really is no time like the present. I know plenty of other students and friends in my program, the environment program, or the geography program who started projects with the McGill Sustainability Projects Fund; friends who would set up in tents on campus to advocate divestment; those who hosted sustainability workshops and dumpster diving sessions, and others who participated in research with professors year-round for a subject they were passionate about. This is all to say that life is 24/7, everything I do should represent my values now.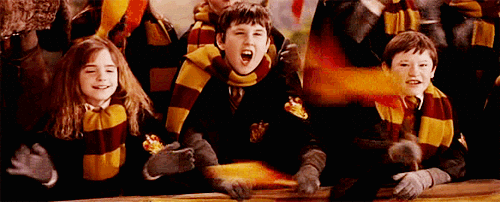 Make contacts through my experiences
Mostly everyone I know has landed their positions through contacts. It makes sense that employers trust people they know over strangers they interview for 30 minutes. Had I been more focused on a diversity of life goals during my studies other than just grades, I would have met many more people in the field and been more aware of what I like doing. It is not guaranteed that I would be paid handsomely, but I believe I would now be working in the field that I love and not wrecking my confidence searching for strangers to acknowledge my worth.
Grades will always matter in the system in which we operate today and, they offer many opportunities. However, they are far from everything when it comes to applying to jobs post-graduation. I am not suggesting that we need to have a perfect 4.0 GPA while juggling a plethora of other responsibilities, nor am I saying that we should abandon being a good student to pursue other interests. As with anything, I am sure it is about striking a balance. Hopefully, I have reached someone in university who will act now instead of waiting to have completed their degree before entering the work force, the volunteer force, or starting their own project. Go live out your goals 24/7!
—————————————————————————————————————————————–
P.S. It just so happens that I attended the Geography Alumni Panel today and the panelists also shared the similar advice such as:
McGill is resourceful and can offer many opportunities, so take advantage of it
Get involved outside of class
Reach out to professors and work on their projects
The activities you do will give you good contacts and reference letters
If you are more introverted, instead of joining clubs, you can take the time to develop your own project and skills
If you want to do your own research, being under the McGill banner can help you get information
Coding is always an asset; try to self-learn different coding languages on the internet in your spare time
Take advantage of school work, blogging positions, and online sites taking submissions to become a good writer and publish your writing
Every, even small, experience may somehow prove to be relevant when applying to a job in the future
—————————————————————————————————————————————–
P.P.S. After feedback on this article, certain people (mostly my mom) feel that I am selling myself short, that I have not been nuanced enough in my writing. I did not want to write out my CV online, but I can see how this article may be misleading and how it may make readers think that I did not participate in any extra-curriculars and volunteering at all. I was committed to the McGill badminton varsity team, I volunteered at Midnight Kitchen, I had German lessons on the weekend and I was a VP for the Student Association for Sustainability, Science and Society. I just felt as though I could have committed more of my time and efforts to doing more for sustainability efforts and career-related experience. I feel that I could have accomplished more during times I was procrastinating for my homework (especially essays omg) and when I was being a perfectionnist about small details that may have won me only 5% on an assignment.